Enter Coupon Code FREESHIP17 to receive FREE GROUND SHIPPING through December 31, 2017.
Michele A Friedman FELT jewelry. Handmade in Chicago, IL USA
Daisy On Stem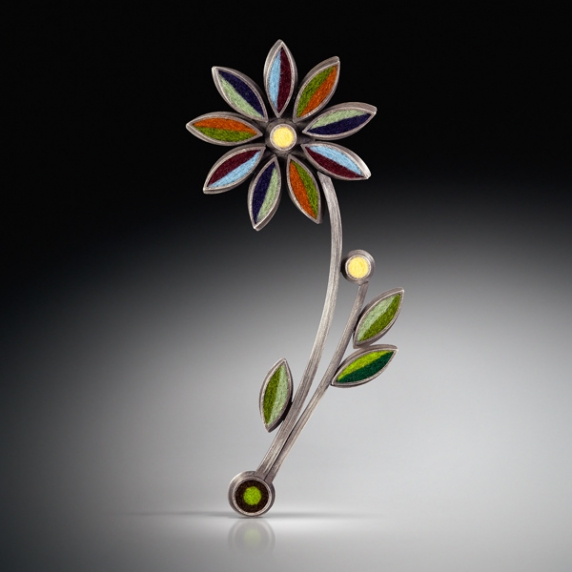 About:
Made in sterling silver and wool felt. 2.50" x 4.75" x .25"
Gallery:
Fabricated oxidized sterling silver, 18k Bi-metal jewelry set with wool felt.
Please inquire about pricing and availaility. If a piece is not in stock it may be possible to special order. Thank you for your interest.
Michele A. Friedman
Copyright © 2017 all rights reserved.
Photo credits: Cole Rodger and Hap Sakwa